Les travailleurs étrangers, même ceux sans titre de séjour en France, bénéficient de la plupart des droits et protections accordés aux salariés par la loi, les règlements et les conventions collectives.
Foreign workers, even those without a visa in France, benefit from most rights and protections afforded to employees by law, regulations and collective agreements.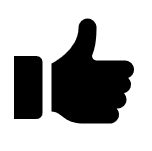 Juste parce que vous êtes sans papier, ne veut pas dire que vous êtes sans droits !
Just because you don't have a visa, does not mean you don't have rights!
Exemples des droits des salariés étrangers / Examples of rights of foreign employees
Le salarié étranger sans autorisation de travail a les mêmes droits, à compter de la date de son embauche, qu'un salarié en situation régulière, relatifs aux :
signature d'un contrat de travail
paiement du salaire
remise de bulletins de paie
périodes d'interdiction d'emploi prénatal et postnatal et allaitement d'un bébé
durée du travail, repos et congés
santé et sécurité au travail
prise en compte de l'ancienneté dans l'entreprise
remise d'un certificat de travail et solde de tout compte en fin de contrat
The foreign employee without work authorization has the same rights, starting at date of employment, as an employee in documented status, with regard to:
signature of an employment contract
payment of salary
delivery of salary statements
periods of forbidden activity prior to and after birth and breastfeeding of a baby
duration of work, rest and vacation
health and security at work
taking into account of seniority in the company
delivery of work certificate and balance of all accounts at end of contract
Allocations de chômage / Unemployment benefits
Mais il y a des exceptions, certains droits étant réservés uniquement aux salariés ayant une autorisation de travail.
But there are exceptions, certain rights being reserved only to employees having a work authorization.
Par exemple : les allocations de chômage "Pole emploi"
For example : unemployment benefits "Pole emploi"
Preuve du travail exécuté / Proof of work performed
Si votre employeur ne vous a pas fourni un contrat de travail (ce qui n'est pas légal), vous pouvez lui demander de le faire.  C'est bien votre droit, d'avoir un contrat de travail écrit et signé!
If your employer didn't give you an employment contract (which is not legal), you can ask him to do it.  It is your right, to have a written signed employment contract!
Mais même sans contrat de travail, vous pouvez réclamer le paiement du salaire et invoquer tous vos droits en tant que salarié.  Vous pouvez prouver par tous moyens le travail exécuté.
But even without an employment contract, you may demand payment of your salary and claim all your rights as an employee.  You can prove by all means the work performed.
Indemnité forfaitaire de rupture / Fixed indemnity for termination
En cas de rupture de la relation de travail, le salarié étranger (sans titre de séjour) a droit à une indemnité forfaitaire égale à 3 mois de salaire.
In case of termination of the work relation, the foreign employee (without visa) has the right to a fixed indemnity equal to 3 months of salary.
Si les indemnités de préavis et licenciement normalement accordées aux salariés en général sont supérieures à cette indemnité forfaitaire de 3 mois, le salarié étranger a alors droit à recevoir ces indemnités supérieures.
If the normal indemnities for notice and termination paid to employees in general are greater than this 3-month indemnity, the foreign employee then has the right to receive the greater normal indemnities.
Si le salarié étranger a quitté la France (volontairement ou sous contrainte), il a droit à réclamer ses indemnités et dommages sans restriction.  L'employeur devra les verser à l'OFII qui les reversera au salarié.
If the foreign employee left France (voluntarily or under constraint), he has the right to claim his indemnities and damages without restriction.  The employer will have to pay them to the OFII which will pay them over to the employee.
Responsabilité du salarié étranger / Liability of foreign employee
Le salarié étranger (comme tout salarié) n'est responsable vers son employeur qu'en cas de faute lourde.
The foreign employee (like every employee) is only liable toward his employer in case of gross negligence.
La faute lourde est une faute particulièrement grave.  Elle n'existe pas seulement parce que le salarié a trompé son employeur sur son identité ou la situation de son droit au séjour.  (Cass. soc. 13 févr. 2013, n° 11-23.920)
Gross negligence is a particularly grave fault.  It does not exist merely because the employee lied to his employer about his identity or visa status.  (Cass. soc. 13 févr. 2013, n° 11-23.920)
Document d'information / Information document
Pour plus de détails : R8252-2 (travail.gouv.fr)
For more details:  R8252-2 (travail.gouv.fr)