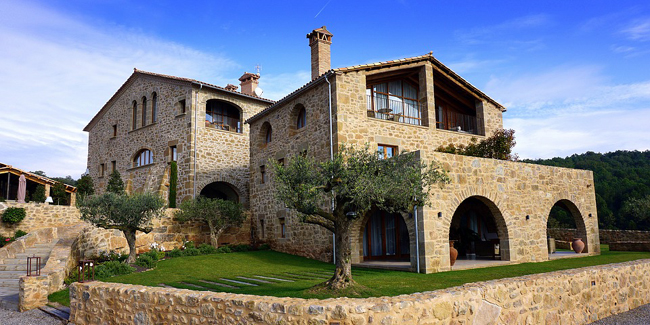 Les sociétés d'attribution d'immeubles en jouissance à temps partagé ont pour objet de mettre des immeubles (dont elles sont propriétaires) gratuitement à la disposition de leurs associés.
Shared enjoyment real property companies are designed to make available real property (owned by them) free of charge to their members.
Chaque associé peut profiter de l'immeuble pendant une période de temps dans l'année.
Each member may enjoy the property during a time period in the year.
Ces sociétés permettent à chaque associé, la jouissance d'un immeuble qu'il ne pouvait pas acheter seul car trop onéreux.
These companies allow each member, to enjoy property which he could not buy alone because too expensive.
Ces sociétés ont un statut propre créé par la loi 86-18 du 6 janvier 1986, dont l'objet a été de développer l'investissement immobilier de loisir.
These companies have a special status created by law 86-18 of 6 January 1986, whose goal was to develop investment in recreational property.
Ce type d'immeuble à temps partagé est connu sous les termes de "multipropriété" ou "propriété spatio-temporelle" ou encore "propriété à temps partagé".
This type of timeshare property is known under the names of "multiproperty" or "space-temporal property" or still "shared time property". 
Lots et groupes de parts sociales
Lots and groups of membership interests
L'utilisation de l'immeuble est divisée en "lots", chaque lot correspondant à une période déterminée et le cas échéant, une partie de l'immeuble.
The use of the property is divided into "lots", with each lot corresponding to a defined period and if applicable, a portion of the property.
Chaque lot est attribué à un groupe de parts sociales.
Each lot is attributed to a group of membership interests.
Un tableau d'affectation des lots aux groupes de parts sociales,  avec les périodes d'utilisation, est inclus dans l'état descriptif de division de l'immeuble annexé aux statuts.
A table of assignment of lots to groups of membership interests, with the use periods, is included in the property description attachment to the corporate charter.
Chaque associé connait, donc, dès le début les périodes pendant lesquelles il peut utiliser l'immeuble.
Each member knows, therefore, from the start the periods during which he may use the property.
Le droit de jouissance des associés
Right of enjoyment of members
Les associés ont un droit de jouissance périodique sur le lot correspondant à leurs parts sociales.
The members have a right of periodic enjoyment over the lot corresponding to their membership interests.
Il s'agit d'un droit d'utiliser l'immeuble, mais pas d'un droit de propriété sur l'immeuble.  C'est la société qui est propriétaire de l'immeuble.
It is a right to use the property, but not a right of ownership of the property.  It is the company which is owner of the property.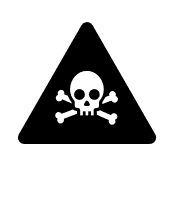 En effet, les documents publicitaires ne doivent pas utiliser le terme "propriétaire" ou "propriété" pour désigner les droits des associés, sous peine d'une amende de 15 000 €.
Indeed, advertising documents must not use the term "owner" or "ownership" to designate the rights of members, violations being punished by a 15 000 € fine.
Un associé peut louer (pour un loyer) ou prêter (gratuitement) le local pendant sa période d'attribution.  Ce droit ne peut être ni supprimé ni restreint par les statuts ou le règlement.
A member may rent (for a fee) or lend (free of charge) the property during his period of attribution.  This right cannot be eliminated or restricted by the charter or the regulations.
Responsabilité et obligations des associés
Liability and obligations of members
La responsabilité des associés est limitée à leurs apports.
The liability of members is limited to their capital contributions.
L'associé ne peut pas, donc, être poursuivi sur ses biens personnels en paiement des dettes de la société.
A member cannot, therefore, be sued on his personal assets in payment for debts of the company.
Règlement de l'immeuble
Property regulations
Un règlement de l'immeuble précise la destination de l'immeuble ainsi que les modalités d'utilisation des équipements collectifs.
Property regulations set out the nature of the property as well as the conditions of use of common areas and facilities.
Par ailleurs, il doit fixer la quote-part due par chaque groupe de parts sociales, ou les règles de répartition, des différentes charges de l'immeuble.
In addition, they define the portion due by each group of membership interests, or the rules of allocation, of the various property charges.
Si la société dispose d'un service destiné à permettre l'échange entre les associés (bourse d'échange) ou la location à des tiers des périodes de jouissance, ce service est mentionné dans le règlement.
If the company has a mechanism designed to allow the exchange among members (exchange market) or rental to third parties of periods of enjoyment, this mechanism is mentioned in the regulations.
Le règlement est annexé aux statuts de la société.
The regulations are attached to the corporate charter.
Gérance de la société
Management of the company
Le gérant de la société est nommé par décision des associés détenant plus de la moitié des parts sociales.
The manager of the company is nominated by decision of members having more than half of membership interests.
La durée maximale du mandat du gérant est 3 ans renouvelable.  Le nombre de renouvellements n'est pas limité.
The maximum duration of the manager's appointment is 3 years renewable.  The number of renewals is not limited.
Conseil de surveillance
Surveillance board
Dans toute société d'immeubles en jouissance à temps partagé, un conseil de surveillance doit être constitué.
In every timeshare property company, a surveillance board must be created.
Les membres du conseil de surveillance sont désignés par l'assemblée générale parmi les associés, à l'exclusion du gérant, son conjoint ou préposé.
The members of the surveillance board are designated by the general assembly from among the members, except for the manager, his or her spouse or employee.
Le conseil de surveillance a pour mission de surveiller la bonne gestion de la société par le gérant.
The surveillance board has the mission of overseeing the management of the company.
Commissaire aux comptes et contrôleur
Auditor and controller
Un commissaire aux comptes doit être désigné par les associés si la société dépasse 2 des 3 seuils suivants :
An auditor must be designated by members if the company exceeds 2 of the following 3 thresholds:
number of employees = 50
 chiffre d'affaires HT = 3 100 000 €
revenues excluding VAT = 3 100 000 €
montant net de l'actif = 1 550 000 €
net amount of assets = 1 550 000 €
Lorsque la société n'est pas tenue d'avoir un commissaire aux comptes, elle doit confier le contrôle de la gestion à un technicien choisi en dehors des associés.
When the company is not required to have an auditor, it must entrust the management control to an expert chosen outside the members.
Comptabilité
Accounting
Si l'immeuble mis par la société à la disposition de ses associés est meublé, la société est considérée comme ayant une activité commerciale, et doit tenir une comptabilité commerciale.
If the property made available by the company to its members is furnished, the company is considered to have a commercial activity, and must keep financial books in accordance with accounting rules.
Impôt sur les sociétés et revenu
Corporate and income tax
Lorsque l'immeuble mis à la disposition des associés est meublé, ces sociétés exercent une activité commerciale et sont soumises à l'impôt sur les sociétés.
When the property made available to members is furnished, these companies undertake a commercial activity and are liable to corporate tax.
Néanmoins, la société peut ne rien avoir à payer pour l'impôt sur les sociétés, si elle remplit certaines conditions du régime de faveur de l'article 239 octies du Code général des impôts, notamment :
However, the company may have nothing to pay in corporate tax, if it fulfills certain conditions of the favorable regime of article 239 octies of the tax code, including:
la société ne perçoit pas d'autres sommes que le remboursement par les associés des frais de gestion et d'entretien des biens de la société
the company does not receive any other sums other than the reimbursement by members of costs of management and maintenance of the property
la société ne réalise pas avec des tiers des opérations productives de recettes, sauf s'il s'agit d'opérations accessoires n'excédant pas 10% de ses recettes totales (ou d'opérations imposées par la loi)
the company does not undertake revenue-generating activities with third parties, except for accessory activities not exceeding 10% of its total revenues (or activities imposed by law)
En ce qui concerne les associés personnes physiques, ils sont exonérés de l'impôt sur le revenu sur la valeur de l'avantage en nature tiré de la jouissance de l'immeuble.
With regard to members who are individuals, they are exempt from income tax on the value of the in-kind benefit drawn from enjoyment of the property.
Néanmoins, cette exonération n'est pas applicable aux associés personnes morales passibles de l'impôt sur les sociétés ou des entreprises imposables à l'impôt sur le revenu au titre des bénéfices industriels et commerciaux (BIC).
However, this exemption does not apply to members who are corporate entities subject to corporate tax or enterprises subject to income tax with regard to industrial and commercial profits (BIC).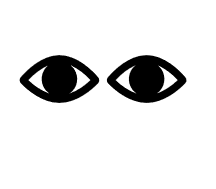 Ce régime de faveur s'applique au titre d'un exercice ouvert jusqu'au 31 décembre 2023 (Loi 2019-1479 du 28 décembre 2019, art. 136).  A voir s'il sera reconduit.
This favorable regime applies to fiscal years starting until 31 December 2023 (Law 2019-1479 of 28 December 2019, art. 136).  To be seen if it will be renewed.